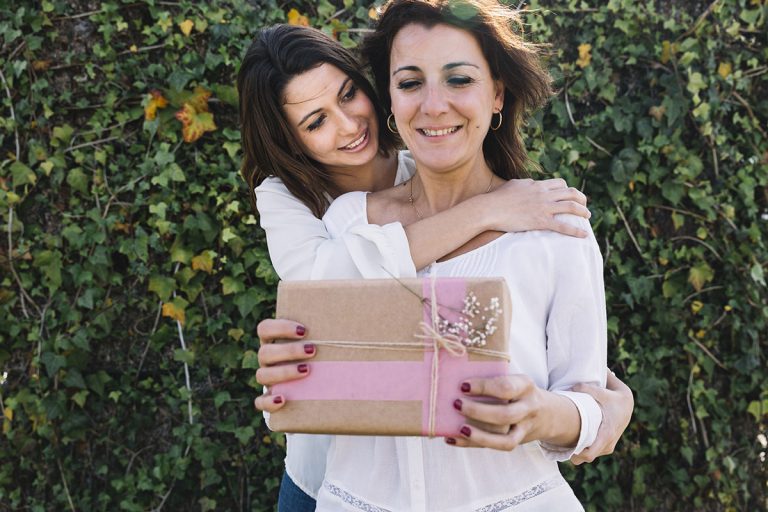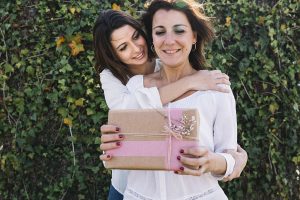 Mother's Day is just around the corner, and that means it's time to start thinking of gift ideas that she'll love.
In Australia, it will be celebrated on Sunday, the 12th of May.
Instead of giving traditional gifts such as flowers, cards, or chocolate, why not give a long lasting gift of a beautiful sparkling smile, for memories that last forever?
If you're looking for the perfect Mother's Day gift that will truly put a smile on your Mom's face, why not take her to visit Cardiff Dental or bring her a gift that supports her smile?
At Cardiff Dental we are well aware that on days such as Mother's Day it seems odd to think of dental health, but while most Mother's Day gifts are short-lived, the gift of dental health goes on and on and is thoughtful, caring, and practical.
#1 Give the gift of white teeth!
At Cardiff Dental, we offer two types of teeth whitening. Our skilled and experienced cosmetic dentist Cardiff will help determine the method that will help your Mom achieve her perfect smile.
Professional Home Whitening System
Whitening kits are simple and cost-effective. Your Mom may see results in as few as one or two weeks.
With home whitening, your Mom controls the degree of whiteness she wants to achieve and whitens her teeth in the comfort of her own home.
LED Whitening
Teeth whitening performed in our Cardiff Dental offices by a dental professional who uses gel and an LED lamp.
The process takes 1 to 2 hours, depending on the level of whiteness your Mom wants to attain.
It is quite possible to get treatment and walk out about an hour later with teeth that are up to 8 shades lighter!
Teeth Whitening at Cardiff Dental
#2 Consider the humble toothbrush!
Your toothbrush should be replaced every three months, and not all toothbrushes are the same – they work differently and have different levels of effectiveness. Here are two suggestions of toothbrushes your Mom might love.
Eco-friendly toothbrush: Is your Mom "green"? If so, consider bamboo toothbrushes bamboo toothbrushes.
The bristles are soft; less likely to damage gums or enamel, and the charcoal in them fights bad breath.
As a bonus, bamboo naturally fights microbes, meaning your Mom doesn't have to worry about bacteria.
The brushes come in biodegradable packages, and one 4-pack of brushes will last an entire year!
Bluetooth toothbrush: For oral hygiene with cutting-edge technology, Mom might like a Bluetooth-enabled toothbrush.
A Bluetooth enabled toothbrush begins with an electric toothbrush, then links it to a phone. To start, electric toothbrushes are great – more effective, easier to use, and with features such as built-in timers.
With a Bluetooth version, Mom can link her brush to her smartphone where an app offers tips to improve her brushing.
The newer versions allow experimenting with different settings, including ones that provide enhanced whitening or extra gum stimulation.
#3 Noise Canceling Headphones
What do noise-cancelling headphones have to do with your Mom's oral health? Noise-cancelling headphones are wonderful accessories for dental appointments.
These headphones block out the sound of the drill or other noises in dental offices. And for Moms with dental phobia or anxiety?
They can relax while listening to their favourite music and laying back in the comfortable dental chairs at Cardiff Dental!
#4 DIY Mouthwash holder
Add a personalised touch to your Mom's bathroom by making her a custom mouthwash dispenser.
They can be manufactured from nearly any kind of bottle – syrup bottles, mason jars, or fill Mom's favourite drink bottle with her mouthwash of choice.
#5 Travel mug with a built-in straw
If your Mom is a traveller, camper, or commuter a travel mug is always a convenient gift. Make that mug a dental-positive gift by getting a mug that includes a built-in straw.
This protects Mom's teeth from stains caused by soda, coffee, tea, or other dark beverages. Straws also safeguard your Mom's teeth from sugar that can lead to decay and cavities.
#6 Water flosser
This great dental-technology gadget is great for Moms who want healthy gums, but don't like to floss, or have mobility or flexibility problems that make flossing difficult.
A Waterpik or (water flosser) replaces the string and mess of floss, using water pressure to dislodge unwanted plaque and food and sluice it off the teeth.
The "fresh and clean" feel your Mom will get after 'water-flossing' is a bonus!
Cardiff Dental is:
A comprehensive family, cosmetic, and implant dentist
A locally owned family run dental practice
At Cardiff, you can see the same dentist every time
Available to treat serious conditions on the same Day
One of the very few dental practices that are accredited by QIP (Quality Innovative Performance) for meeting the National Safety and Quality Health Service (NSQHS) Standards
Our Teeth Whitening Specials
FREE Teeth Whitening Consultation
1 Hour Zoom Whitening Special for $550 and Save $250 (In Office Bleaching)
Take-Home Teeth Whitening Special for $250 and Save $150
Bleaching for $250
Contact us today on (02) 4954 6888 or visit us at 434B Kelton St in Cardiff.
We look forward to seeing you soon.