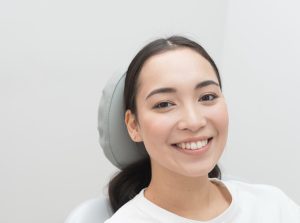 Everyone feels scared at some point in life.
Activities, events, and things in life can stress you out and make you feel uneasy.
Going to the dentist is no different. For many people, the anxiety is temporary and goes away when their procedure begins.
Others may experience more severe dental anxiety that goes beyond normal stress levels.
Signs of Dental Fear
The following can happen to those who have a fear:
Trouble sleeping before your appointment
Heart palpitations
Racing heartbeat
Sweating
Racing thoughts
Feeling overwhelmed
Panic attacks
Visible distress
The nervousness that gets worse over time
A constant, nagging worry
Anger
Crying
Low blood pressure
Withdrawal, not speaking to anyone
Fainting
Anxious patients often forget to attend dental visits and may struggle to complete dental procedures.
How Dental Fear Affects Your Health
Adverse effects, such as the following, may result from letting dental fear prevent you from visiting the dentist or receiving suggested treatments:
Discoloured and stained teeth
Chipped, broken, and cracked teeth
Decayed teeth and cavities
Tooth loss
Not to mention the symptoms and danger signs of numerous additional dental problems (including TMJ, sleep apnoea, and oral cancer) that will go undiagnosed or untreated.
Only you can profit from seeing the dentist. It's crucial for you to remember this information while you work to get over your dental fears.
Managing Dental Fear
You can take action if you or someone you know experiences dental anxiety:
Talk to your dentist honestly and directly. Dental professionals are educated to handle nervous patients. The team will be able to meet your demands better if you express your worries to the dentist and their staff.
To avoid feeling hurried or under pressure, choose a low-stress appointment time.
Bring earphones and your favourite music if the sound of the drill bothers you.
Consume high-protein alternatives that have a soothing impact, such as almonds and salmon, instead of caffeine and sweet foods.
Anxious patients frequently hold in breathing. Fear typically results from "mind over matter." Pay attention to your breathing to lessen stress and anxiety during dental operations.
Dental Fear Management in Cardiff
Visits to the dentist are better than you would expect. Their objective is to maintain your dental health. Use the advice provided to make your consultation as comfortable as possible if you're working to conquer your dental fear.
At Cardiff Dental, we take great pride in treating our patients and keeping their smiles healthy and beautiful.
We are one of the very few dental practices accredited by QIP (Quality Innovative Performance)for meeting the National Safety and Quality Health Service (NSQHS) Standards.
Call (02) 4954 6888 or make an appointment online.