At Cardiff Dental, we are passionate and dedicated to helping every patient achieve a healthy and beautiful smile, that will not only improve the health and appearance of their but also helps them regain their self-confidence.
We do this by offering high-quality dental care services that are reliable, affordable and effective. Cardiff Dental is your trusted family dentists offering services in: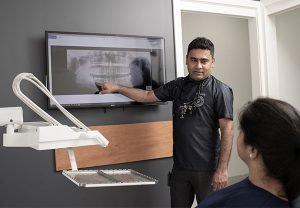 Our highly qualified and experienced doctors also offer specific dental services in the following areas:
Cardiff Dental offers emergency dental services during office hours from Monday to Friday and on Saturday. Dental emergencies require quick action, that's is why we created our same day emergency appointment.
If you need any dental services, call us on (02) 4954 6888 to set an appointment for yourself or your loved one.
Our Special Offer
At Cardiff Dental in Cardiff, our goal is to make quality dental care affordable. We encourage you to take advantage of our latest offers. To find out more, visit our special offers page or contact us now on (02) 4954 6888 or make an appointment online.