Wishing for a White Smile Christmas?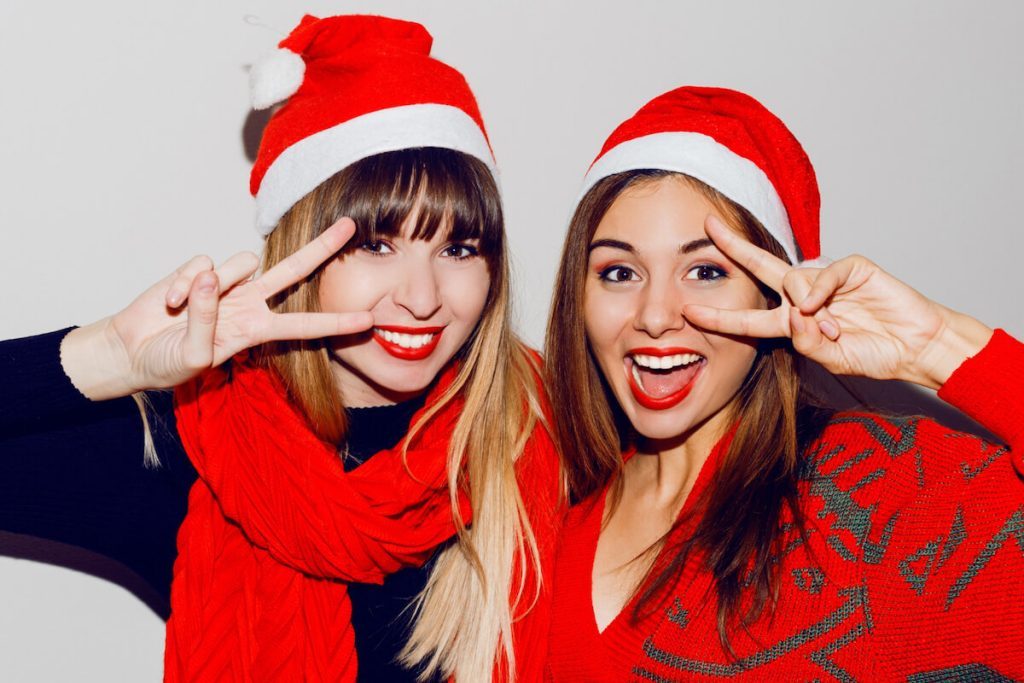 Do you wish for a white Christmas? Have you considered teeth whitening to achieve the perfect smile this holiday season? Let teeth whitening help you achieve your Christmas wish of a white smile.
We know you've been hoping for a whiter, brighter smile.
Using one of these treatments to give you a gorgeous smile you've always wanted, you can immediately smile for Christmas selfies and family photos.
Furthermore, gaining it can be easier than you might think.
Consider these fantastic possibilities for your white smile Christmas:
Professional Home Whitening System
The bleaching kit is inexpensive and easy to use. Your dentist will advise you on how to wear and use them correctly.
To make the moulds for your personalised tray, we will take impressions of your teeth. The tray will hold the bleaching gel in place in your mouth.
You must wear the personalised tray with whitening gel for two hours daily. In just one or two weeks, you can observe the outcomes. You may regulate the amount of whiteness you wish to get with this procedure.
LED Teeth Whitening
Our dental professional uses an LED lamp for teeth bleaching when performing teeth whitening at the office. Depending on the desired whitening degree, the process will take 1 to 2 hours.
The outcomes will astound you. The LED teeth whitening procedure is the safest and most effective solution to brighten a discoloured smile.
At Cardiff Dental, we only use high-quality LED lamps and teeth-whitening gel that is safe and effective. We utilise gum protective material to reduce sensitivity before and after the process.
Key Takeaway
One of the most priceless gifts somebody can give us is an incredible, genuine smile, which is far more valuable than any other possession.
The sensations of warmth, kindness, and happiness that smiles evoke are ideal for the festive season of Christmas.
Sadly, as a natural outcome of the foods and beverages we consume and other lifestyle choices, our teeth lose some of their lustrous over time.
Because of this, many people are afraid to smile and show their teeth, which could make them appear unhappy around the holidays. Fortunately, you still have time to ensure this isn't you by having your teeth cleaned by a professional.
Don't be afraid to show off your Christmas smile because your teeth aren't perfectly white. Professional teeth whitening procedures will provide you with a noticeably brighter smile.
You may appear and feel younger by having your teeth professionally cleaned and restoring their natural beauty. And you want your smile to be at its finest if your family will be posting their Christmas photos online for all to see!
But remember that maintaining white teeth may be done year-round by brushing them after meals, flossing frequently, and using tooth-whitening toothpaste.
Additionally, it's essential to speak with your dentist before choosing to whiten your teeth because some types of discolouration might not be able to be corrected by teeth whitening.
Achieve Your White Smile Christmas with Teeth Whitening at Cardiff Dental
For a white Christmas this year, if teeth whitening is what you're hoping for, Cardiff Dental's staff is available and eager to assist.
And if you've been wondering where to look for Cardiff's top dentist, you can relax knowing that you've found the proper location.
At Cardiff Dental, we take great pride in treating our patients and keeping their smiles healthy and beautiful.
Visit your Cardiff dentist today!
Call (02) 4954 6888 or make an appointment online and get a FREE Consultation for teeth whitening!