Caring For Your Teeth During The Sugar-Filled Holidays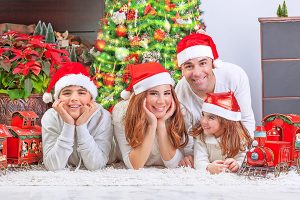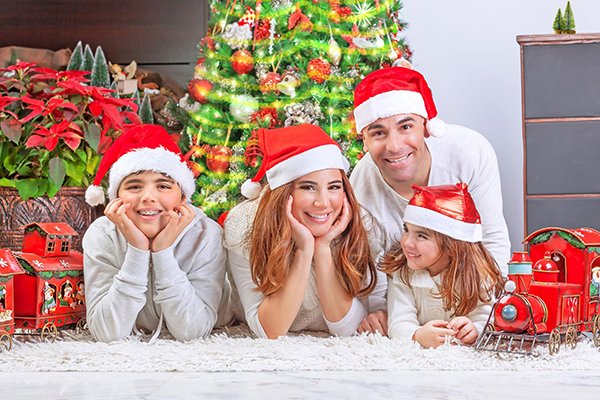 Good oral care during the holidays can be difficult with the easy availability of sugary sweets during the season.
Counting down the 12 days of Christmas can be fun, but if those days are filled with chocolate and sweets, it isn't so great for your teeth.
To help you count down to Christmas with good oral health, Cardiff Dental offers you the following 12 tips for the holiday season including 4 awesome tips for an Advent Calendar!
Four Tactics For A Healthy Advent Calendar 
Change the focus of your advent calendar from candy to fun:
A Puzzling Treat – Give your child a fun challenge with a customized puzzle. Draw a picture or write a special message on a blank puzzle. Break the pieces apart and place one puzzle piece in each day of your advent calendar.
Sugar-Free Trinkets – Find some simple trinkets to fill each day on your calendar instead of candy. The dollar store is a great place to find fun items without spending a lot.
Holiday Activity Fun – For each day of the month come up with a fun holiday activity that you can do together as a family. Write down the activity on a slip of paper and tuck one note into each day of your advent calendar.
Story-A-Day – Nothing beats a good story. Pick out a holiday-themed book for every day of your countdown. Have your child open a new book each night at bedtime and read it together.
Keep Your Teeth Healthy Through The Holidays 
#1 Offer Alternatives to Sweets
Sweet and sugary food and drinks activate the bacteria that already live in our mouths. These bacteria feed off the sugar and produce the acids that harm teeth.
Eventually, this leads to plaque, tartar, and cavities. Instead of covering the Christmas table with cookies, candy and other Christmas favorites, balance it out by providing alternatives.
Make sure there's a veggie tray with crunchy carrots, celery and broccoli. The natural crunch can help clean teeth in between sugar cookies and many of the vitamins in vegetables are good for teeth.
#2 Give the gift of electricity
Consider a nice electric toothbrush as a present this year. They are economical and healthy! Electric toothbrushes rotate 3,000 to 7,500 times per minute and can remove hard to get to plaque. In some cases, you can also pair up the electric toothbrush with apps that play two minutes of music, track your habits, and offer oral care tips!
#3 Visit us at Cardiff Dental!
Dental cleanings are a key part of your oral health. They help you deeply clean your smile, nourish and strengthen your teeth, and prevent dental issues, like tooth decay and gum disease. The Christmas holiday can be very damaging to your teeth, so it's important you give your teeth and gums the best chance of survival by getting a professional dental cleaning. Give us a call and give yourself the gift of dental health!
#4 Maintain your regular brushing and flossing routine
Also try to brush in between snacks if possible. One way you can do this is by keeping a travel-size toothbrush with you. If you're not able to do this, another simple way you can keep your teeth clean and fight cavities is with xylitol Regular flossing and drinking plenty of water can also help you protect your teeth during the holiday season.
#5 Watch the wine
If you like a nice red, be mindful of how this can stain your teeth. White wine is less of a risk to your white smile. If you do drink red, do so with food to mitigate how much of it gets on your teeth. Be sure to brush well if you do indulge in reds
#6 Try that turkey
One holiday food that's great for your teeth is turkey. It's a great source of phosphorus and protein – both of which can help your body fight tooth decay and keep your teeth strong and healthy.
#7 Chew sugarless gum.
Sugarless gum creates more saliva production and helps to wash away sugar and harmful acids.
#8 Chow down on cheese
Choose cheese to snack with if you're drinking alcoholic drinks at parties. The pH balancing effects help neutralize the acid that's in boozy beverages and the calcium is great for your tooth health as well. 
See Your Cardiff Dental Dentist!
We offer comprehensive general and preventive care, cosmetic, and restorative dentistry, taking great pride in treating our patients and keeping their smiles healthy and beautiful. We use the finest materials and delivering an exquisite result, all the while forming lasting relationships with our patients.
Keep your teeth healthy and bright even during the Holidays. Lessen the sweet treats and you'll have picture-perfect smile for your family pictures. 
Call your dentist Cardiff on (02) 4954 6888 or book your appointment online.