Zoom Whitening: Can It Help You?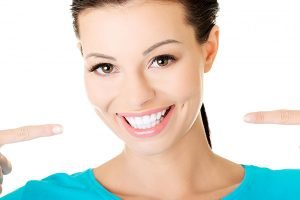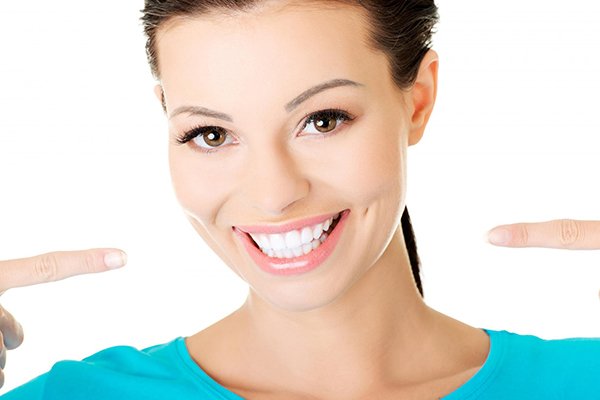 A study has confirmed what many of us suspected – that white teeth make people seem more attractive. This is because teeth are the human equivalent of a peacock's tail – a sign of health and genetic quality designed to help attract mates.
Researchers from the universities of Leeds and Central Lancashire photographed models before digitally changing the colour and spacing of their teeth. Three shades were used – a yellowish brown, healthy white, and startling white, which can only be achieved by bleaching. Unsurprisingly, white teeth were judged most attractive.
This is only one of benefits to seeing your dentist Cardiff for tooth whitening, using the professional Zoom tooth whitening system. Zoom is among the most popular whitening systems used by cosmetic dentists to achieve dazzling, long-lasting results.
What is Zoom?
Zoom is a whitening process used widely throughout the country and around the world to lighten discoloration of enamel and dentin. Tooth discolouration can come from the foods we eat, the beverages we drink, and natural processes including ageing.
The Zoom in-office tooth whitening procedure uses the Zoom Advanced Power Chairside Lamp – which accelerates the bleaching process – to activate a 25 percent hydrogen peroxide whitening gel. As the hydrogen peroxide breaks down, oxygen enters the enamel and dentin bleaching away the staining substances, while leaving the structure and surface of the tooth intact.
Consultation and Treatment Planning
The first step it so determine if Zoom in-office teeth whitening is for you. Your Cardiff Dental dentist will perform a complete examination of your teeth and gums to assess your health, as well reviewing your oral hygiene and lifestyle habits to determine if you will benefit from whitening. Some existing dental work, such as crowns and veneers, do not respond to conventional whitening agents.
Depending on the condition of your teeth and your goals for changing the look of your smile, whitening may not be your best option, but in many cases it is the perfect option to brighten your smile up to eight shades!
The Zoom Procedure
The procedure takes less than an hour and regular teeth cleaning is recommended prior to the whitening session.
The procedure starts by covering your lips and gums, leaving the teeth exposed. The dentist or dental assistant then applies the Zoom hydrogen peroxide whitening gel, which together with the Zoom light, penetrates teeth and dissolves stains and discoloration. The gel remains in place for 15 minutes while the light is working.
The gel is applied for three 15-minute sessions of light activation. Immediately afterwards, a sensitivity-reducing fluoride paste-gel is applied to the teeth.
Aftercare: Keeping Your Teeth Shining Bright
You will be given a Zoom home-use touch-up kit that includes custom-fitted whitening trays for your teeth and instructions for use. Your dentist may advise you to avoid certain foods and beverages, or consume them in moderation to avoid staining your teeth. Additionally, tobacco products stain teeth, even whitening. Therefore, your dentist will suggest you quit using them.
Maintain appropriate oral hygiene (brushing and flossing) to prevent stains from returning, and see us regularly for scheduled teeth cleanings.
Toothpastes containing whitening agents also may be suggested by your dentist to maintain the results of the procedure.
Considerations
Sensitivity during treatment may occur in some people. The Zoom light produces slight heat, which can be a source of discomfort. Rarely, minor tingling is experienced immediately after the procedure, but typically dissipates. Ask your dentist for an anti-sensitivity toothpaste prior to treatment to lessen sensitivity.
As with most whitening products, Zoom is not recommended for children under 13 years of age, or for pregnant or lactating women. Individuals with a strong gag reflex or dental anxiety may have difficulty undergoing the procedure, but Cardiff Dental is well experience in working with such cases Also, it is important to remember that whitening treatment may not be as effective for some people as it is for others. Only your dentist can determine if teeth whitening is right for you.
Cost
The average cost of Zoom teeth whitening is $500. This cost includes the supplemental take-home trays designed to maximize results. Most cosmetic dentistry treatments are not covered by dental insurance. Zoom costs are therefore unaffected by most insurance plan, though fortunately quite economical.
See your Cardiff Dental dentist!
We offer comprehensive cosmetic, implant, and family dentistry, taking great pride in treating our patients and keeping their smiles healthy and beautiful. We use the finest materials and delivering an exquisite result, all the while forming lasting relationships with our patients.
Call us on (02) 4954 6888 or request your appointment online today!