5 Oral Health Resolutions for 2017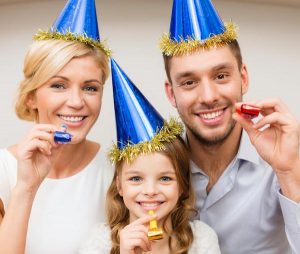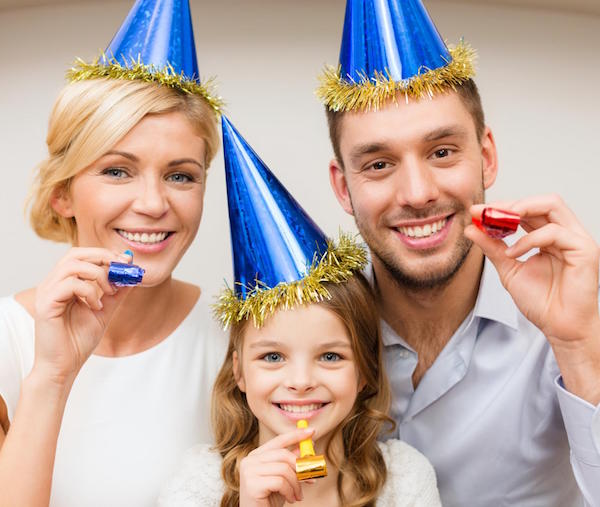 Happy New Year! And happy resolution time! You've probably made New Year's resolutions in the wellness are, like eating better, getting enough sleep, and increasing exercise. And those are great resolutions!
But have you thought about your family's dental health in 2017? Dental health is a key part of your overall wellness and appearance, and keeping a healthy mouth can help to avoid large bills down the road. So now is a great time to make resolutions about mouth-healthy habits.
Here at Cardiff Dental we want to help you and your family start the New Year off right. The following resolutions can help to ensure everyone has a healthier 2017!
It is Resolved!
Keep to your brushing and flossing schedule. This resolution is so simple to fulfill and can have the most powerful effects. Brush twice a day and floss at least once.
Be certain that your toothbrush is not worn out, and that all you dental care tools are easy to see and access. A little time spent brushing and flossing can save you from too much time, later, in a dentist's chair.
Visit your dentist regularly. Sometimes it is easy to put off dental care – other important things arise in your life, you need to save money, sometimes you just forget. But don't!
Your Cardiff Dental dentist will work with you to keep your teeth in tiptop condition, saving you time and money down the road.
Quit Smoking! If you are a tobacco user, there is nothing more important you can do to improve your oral and overall health that stop using any tobacco products.
Tobacco use increases the risk for both gum disease and oral cancer and can also lead to unsightly tooth stains. Ask your dentist or hygienist for help in quitting smoking.
Eat less sugar. A study in the U.K. discovered that decreasing the amount of added sugar you eat can decrease the risk of dental decay. The study recommended reducing the amount of added sugars in a diet to no more than 5 percent, with a target goal of 3 percent.
The most convenient way to cut back on sugar is to reduce the number of sugary foods you buy. Simple swaps will help you cut back as well: Drink water instead of soda, or chew a piece of sugar-free gum when you have a craving for something sweet.
Perfect your teeth, gums, and smile! Now is the time to deal with any nagging dental issues that you might have. Braces, crowns, or veneers can improve the ability to chew and give you a stunning smile. Similarly, greying or stained teeth can be whitened, resulting in an improved smile.
There are a variety of treatments to improve your smile (and dental health), and at Cardiff Dental dentist we would love to make the time to discuss them with you.
Special Offers at Cardiff Dental
The New Year is a great time to reset your dental health habits. At Cardiff Dental, we offer dental care at a price our patients can afford. We have a variety of special offers for our patients, such as FREE dental check-up for children under 18 years of age and Teeth Whitening for $250. We look forward to working with you in 2017 to ensure maximum levels of dental health.
Contact your Cardiff dentist today on (02) 4954 6888 or book your appointment online.