Are Dental Crowns Permanent?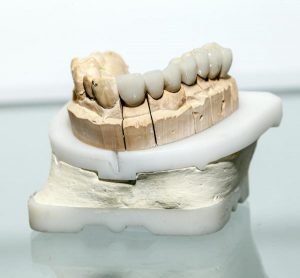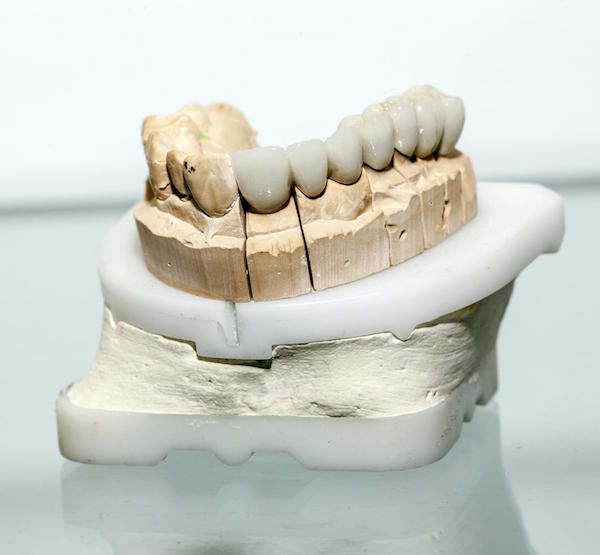 Today's artfully crafted dental crowns blend seamlessly with natural teeth so well that patients can even forget they have a crown and can be surprised by how long they last. However, these highly durable restorations eventually wear out, and it's a good idea for anyone with a crown to know how to take care of them.
At Cardiff Dental, our patients often ask us, "How long will my crown last?"
This is an important question because repeat restorative or cosmetic dentistry work can traumatize an already compromised tooth. So, patients should be well-informed about the average lifespan of porcelain crowns and when they may need to be replaced.
Cardiff Dental is happy to help inform you about crown longevity, with the information below.
Factors that Determine Dental Crown Longevity
Is the tooth in the front or rear of the mouth
Condition of the original tooth under the crown
Oral hygiene and care of the crowned tooth
Bad habits include grinding or clenching, chewing ice, fingernails, removing bottle caps, etc.
Materials used in manufacture (gold, zirconia, porcelain fused to metal, etc.)
Installation
Full or partial crown
Periodontal health (gum disease) or external damage (accidents)
As you can see, there are a multiple factors involved in retaining a crown. Many insurance companies pay for a crown to be replaced if it fails after 5 to 8 years. Many dentists have a slightly longer estimate, believing a crown should be expected to last from 5 to 15 years.
Scientific Studies Demonstrate Crown Longevity
If dental crowns are the optimum solution for a dental problem and are manufactured well, using appropriate materials, are installed properly by a dedicated, expert professional, and given diligent home care?
In those cases, dental crowns can sometimes last for decades.
One study tracked the success rate of 2,340 crowns over 25 years, which means that 1,989 out of 2,340 crowns lasted over 25 years. Ten years after installation, the success rate was 97% (2270 crowns that lasted over a decade). At 25 years, the success rate was still a remarkable 85%. (Walton, 2013).
The 3% at 10 years and 15% at 25 years that did fail for one reason or another demonstrate that crowns are not eternal. This should remind us that long-term success is not guaranteed and that taking proper care of teeth, especially those with dental crowns, is critical.
Guiding Principles for Dental Crown Treatment at Cardiff Dental
Good Diagnosis: Dental crowns are a good solution to many dental problems, but not all of them. Crowns should only be used when they are the best solution with the highest chance for a long-term and successful treatment.
Excellent Materials: Appropriate materials must be chosen in building a crown. The appropriate material depends partly on the tooth's location or teeth to be treated. Other issues include the cosmetic desires and bite characteristics of the patient. After all, this is taken into account, Cardiff Dental will recommend the appropriate material and construction of the crown.
We often suggest zirconia for its extreme durability, but it is not always the appropriate choice. Your needs and desires are always thoroughly discussed before we decide which materials are best for your unique situation.
Professional Installation: Cardiff Dental are expert at installing dental caps and we are experienced at taking into account all of the factors involved in a successful procedure. We carefully prepare the tooth, use only the best materials in constructing the crown, and then set it with only the best cement available.
We make every effort to provide a virtually pain-free experience, no matter what treatment we perform!
Home Care: Once the crown is in place, we will train you in the highest level of oral hygiene and maintenance for it. Proper home care is crucial for your crown's longevity and we will help you provide it!
Cardiff Dental Cares!
At Cardiff Dental, our goal is to make quality dental care affordable not only for our patients who need dental crowns but to all community members with dental needs. We are conveniently located on Veronica Street in Cardiff and offer a variety of specials.
Cardiff Dental Cares!
At Cardiff Dental, our goal is to make quality dental care affordable. We encourage you to take advantage of our latest offers. To find out more, visit our special offers page today!
Contact your Cardiff dentist at (02) 4954 6888 or book your appointment online today!
Visit us at 30 Veronica Street in Cardiff.