Porcelain Veneers in Cardiff – Should You Shop Around?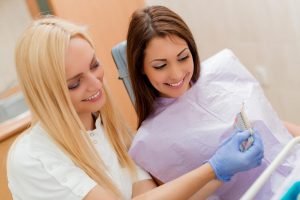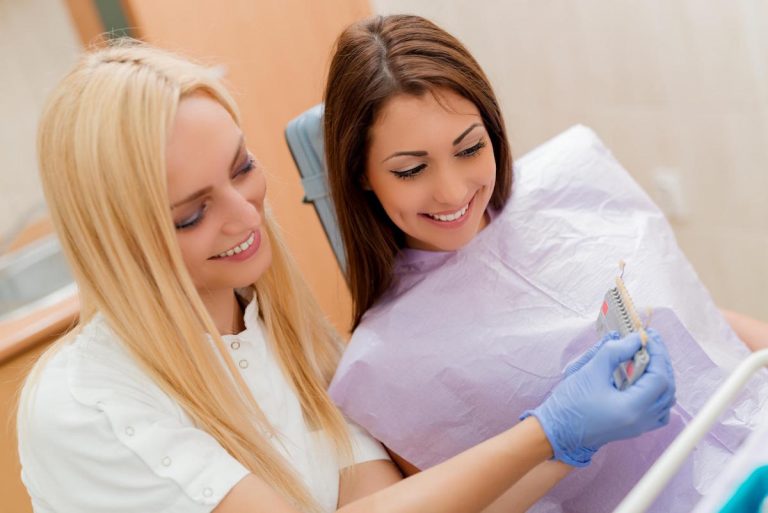 A stunning, healthy, white smile boosts confidence and is seen by others as a sign of success in private life and work.
Think about how it would feel if you could enter a party flashing a smile that immediately made everyone like you, or impress at a job interview with a stunning smile.
If your teeth don't quite live up to this standard, porcelain veneers may be the answer. Porcelain veneers are ultra-thin sheets fixed to the face or teeth with specialised dental cement.
Porcelain veneers resist stains and reflect light like real teeth. With porcelain veneers on your teeth, your smile is instantly transformed to look and feel natural, balanced, and glowing.
If you are ready to transform your smile with porcelain veneers, you may have looked around and noticed that prices can be a bit different. And it's always tempting to go for a bargain.
But while it can be tempting to shop around for bargain porcelain veneers, particularly if you are paying for them yourselves, at Cardiff Dental we suggest a bit of caution.
We often see patients who are disappointed after receiving second-rate veneers that don't improve their smiles as they should.
Sadly, the only way to correct serious issues with veneers is to have them redone. Repairing substandard cosmetic dentistry is more time consuming and expensive than if the procedures are done the first time correctly.
To explain this more closely, let's take a look at the cost of porcelain veneers and what goes into receiving good ones.
How much should I expect to pay?
A typical price range to expect is $1200 – $2000 per veneer. The first thing to note is that porcelain veneer prices are generally quoted on a per-unit (per-tooth) basis.
This means if you were to have them placed on four upper teeth and four lower teeth you could expect your costs to be exactly eight times the basic per-unit fee.
Also, check to be sure that the quote that your dentist gives you includes the cost of temporary veneers if they are needed. Temporary veneers are worn while your permanent laminates are being made.
In many cases, they are not necessary. In case you need additional treatment, like gum-sculpting or orthodonture, those costs will be in addition to veneer costs.
If you're wondering how much of that is covered by insurance, the unfortunate answer is usually none, although it is indeed worth checking.
So, should I comparison shop?
At Cardiff Dental we believe that shopping around is only sensible, but we strongly recommend against deciding solely based on price, or even primarily based on price.
All veneers are not the same, all dental practices are not as experienced, all dental practices are not as skilled, and aesthetically unpleasant or malfunctioning veneers require replacement.
You're investing in improving your smile and overall appearance, and that should last.
In terms of longevity, the quality of the veneer and the quality of the preparation and bond to your tooth by your dentist will play a key role in determining the lifespan of your veneers.
In terms of great looking results, the quality of the veneer and preparation are most important.
Aesthetically, so is choosing the proper shade, colour, transparency, overall shape and thickness of the veneer.
It is also critical that the veneer is well matched to the teeth around it, your lips, and how your bite comes together when your mouth is closed.
So, although medicine and science are important, artistic skill is also a requirement or the final result may not match your expectations. Veneers are a complex treatment that does not fit a "straight out of the box" approach.
So, by all means, shop around and seek a variety of opinions, but not just opinions about the price. Choose a dentist that you know does quality work before getting veneers. Veneers are functionally permanent, so you need to get them done right!
Replacements. In most cases, the price for replacement porcelain veneers is the same price your dentist currently charges for new (initial) cases. Nothing about replacing laminates makes the job easier or quicker, so the full fee is called for.
This potential replacement cost is just another reason you should get your porcelain veneers from a trusted, experienced practice like Cardiff Dental!
More about porcelain veneers at Cardiff Dental.
Cardiff Dental are:
A comprehensive cosmetic, implant, and family dentist Cardiff
A local family owned and family run dental practice
You have the option of seeing the same dentist every time
Available to treat painful conditions on the same day
One of the very few dental practices that are accredited by QIP (Quality Innovative Performance) for meeting the National Safety and Quality Health Service (NSQHS) Standards
To learn more about porcelain veneers at Cardiff Dental, call us on (02) 4954 6888.
We look forward to seeing you soon.