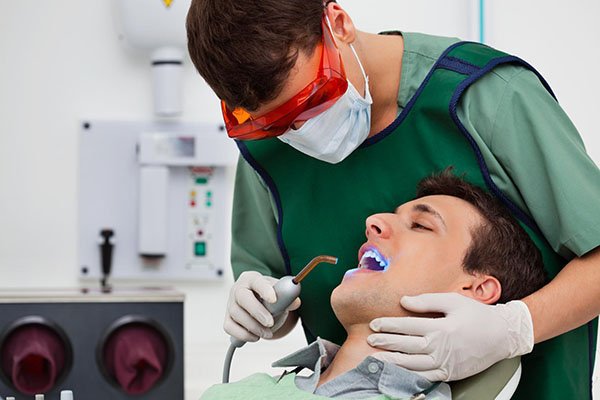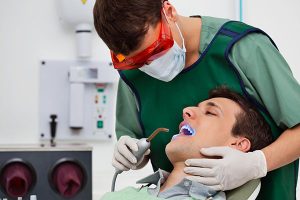 Are you concerned about your smile? Are your teeth dingy, misshapen, or gapped? If so, you should consider tooth bonding! Tooth bonding is the application of a composite resin material to the teeth in order to conceal cosmetic flaws such as cracks, chips, discoloration, and other imperfections.
Dental bonding is an unusually flexible procedure that it can be performed on its own or along with other cosmetic and restorative dentistry treatments such as teeth whitening, dental crowns, and dental bridges.
If you are considering tooth bonding to improve your smile, Cardiff Dental is happy to consult with you about the tooth bonding treatment, expected outcomes, and required after-care.
What Conditions Is Tooth Bonding Considered?
Structural and cosmetic problems can be improved by tooth bonding. Structural problems include decayed teeth, chipped or cracked teeth, and exposed roots in the case of receding gums. Dental bonding is also used to brighten the look of discolored teeth, close gaps between your teeth, change the shape of teeth, make short teeth look longer, and replace unsightly amalgam fillings. For misaligned teeth, bonding may provide a straighter smile.
If you think you have any of these problems, a quick consultation with Cardiff Dental can reveal if dental bonding is the proper treatment!
Tooth Bonding – Not much Time, Great Results!
The procedure takes about 60 minutes per tooth to complete and is almost always a one-visit procedure.
The tooth is prepared by lightly roughening the area to be repaired in order to create a surface that is easily bondable. Normally, if there are no cavities, this does not require anesthetic.
The surface of the tooth is then etched with a slightly acidic gel (this step is very brief, usually under 20 seconds), and a bonding agent is applied to the tooth.
A composite has already been prepared and matched to your tooth colour and translucency. This composite is applied to your tooth, sometimes in several layers in order to mimic the depth of color that occurs in natural teeth. A high-intensity light is then applied to the composite resin to "cure" (or "harden") it. Bonded teeth can match the color and translucency of your tooth giving your smile a natural, healthy appearance.
Finally, the composite is sculpted and shaped to create the perfect look for your improved smile.
When you leave our Cardiff Dental offices, your smile will be visibly upgraded!
Keeping your Bonded Teeth
Don't be surprised if your teeth feel a bit odd after bonding. Your mouth is extremely sensitive to changes. As time goes by, your mouth will get used to your new tooth bonding. A bonded tooth can last up to a decade, but there are a few aspects to the maintenance of a bonded tooth that you should be aware of.
The lifespan of your bonded tooth is partly dependent on the location of the bonding and how well you maintain the restored tooth. Bonding is not as resistant to staining as some other treatments and whitening treatments do not work on bonded teeth.
Routine maintenance is key to extending the use of your bonding. This includes brushing with an all-purpose toothpaste at least twice a day, and flossing once a day. Do not, however, use baking soda, abrasive toothpastes, or any other dental care product that might abrade your tooth bonding. Also, be sure to set up a regular check-up and clean schedule with your Cardiff dentist.
To ensure the most years of wear, avoid things that can crack the bonded material, such as hard food, chewing on hard objects such as ice or pens, or using your teeth to open containers of any kind.
Our Special Offers
At Cardiff Dental, our goal is to make quality dental care affordable. We encourage you to take advantage of our latest offers. To find out more, visit our special offers page today!
Contact us today on (02) 4954 6888 or book your appointment online.