Dental Tips: Making the Child Dental Benefits Schedule Work for Children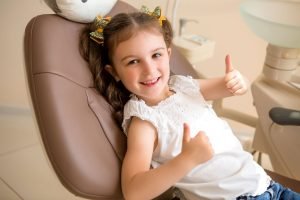 A survey, from the University of Adelaide, the first of its kind in 25 years, surveyed 24,000 children from ages 5 to 14 about their dental health.
What it discovered was disturbing, beginning with the fact that 25% of Australian children, under the age of 10, have untreated tooth decay.
Associate Professor Loc Do, the principal researcher on the project said, "tooth decay affected a significant proportion of children.
Over 40 per cent of children aged 5 to 10 years had decay in their primary [baby] teeth. One-quarter of children in that same age group had never received treatment for their tooth decay."
He concludes with a generalised statistic that outlines the severity of the problem, "On average, Australian children aged 5 to 10 had 1.5 primary teeth with decay".
The news was no better for children from ages 9-14. 33% of them had permanent teeth with decay, and one-seventh of them had not received treatment for decay in their permanent teeth.
Finally, while Australia targets children with its National Oral Health Plan (which is intended to ensure that every Australian child sees a dentist), one in nine children have never seen a dentist at all.
At Cardiff Dental, we are concerned about the health of Australia's children, particularly those in the Cardiff area.
And if your child, or a child you know, may be one of these dentally undertreated kids, we're here to share the news that the Child Dental Benefits Schedule may be able to help that child receive the dental care they need and deserve.
Child Dental Benefits Schedule
The Commonwealth Child Dental Benefits Schedule (CDBS) is a dental benefits program supporting eligible children from 2–17 years of age.
It provides $1,000 in benefits, over two years, to provide dental services to eligible children. CDBS covers more than 3 million children, making them eligible for dental care funded through Medicare.
What services does CDBS cover?
The CDBS covers a range of essential dental services including dental examinations, cleaning, scaling and polishing, fissure sealing for teeth, tooth fillings, root canal treatment, extractions, and emergency treatment.
Benefits are not paid for orthodontic or cosmetic dental work and will not be paid for any services provided in a hospital.
Who is Eligible?
To be eligible, a child must be aged between two and seventeen years old, qualify for Medicare, and must be a part of a family receiving an applicable government payment (see below).
Your children are eligible if the child's parent, guardian, or carer receives:
Family Tax Benefit Part A
Parenting Payment
Double Orphan Pension
ABSTUDY
A child is eligible if they receive:
Family Tax Benefit Part A
Carer Payment
Disability Support Pension
Parenting Payment
Youth Allowance
Special Benefit
Financial assistance under the Veterans' Children Education Scheme (with some limitations), or
Financial assistance under the Military Rehabilitation and Compensation Act Education and Training Scheme (Again, with some limitations)
You'll receive a letter confirming the eligibility of your child for CDBS if you are a parent or guardian of the child, or on the list of approved care organisations. Older children who are receiving payments under their own name may also receive a letter.
To ensure that all eligible children can take advantage of their CDBS benefits, make sure that your details are up to date with Medicare and Centrelink.
How Cardiff Dental can help
Children's dentistry services and more are offered to you and your child at Cardiff Dental, where we serve patients of all ages, comfortably and conveniently under one roof.
You can submit your claim directly after treatment in the Cardiff Dental office, by calling Medicare, by downloading a claim form and posting it to the Department, or in person at your local Medicare Service Centre.
Further information on the Child Dental Benefits Schedule is available on the Department of Health Website.
Cardiff Dental provides first-class dental care services to children, teens and young adults in Cardiff and its surrounding areas. New patients are always welcome to visit our state-of-the-art facility on Veronica Street.
Our dental team dedicates itself to providing the highest quality care in a comfortable, fun and kid-oriented environment. We develop genuine and caring relationships with children and their parents.
Please call us at Cardiff Dental on (02) 4954 6888 to make an appointment for your child and take advantage of your benefits under the Child Dental Benefits Schedule.
More about Children's Dentistry at Cardiff Dental
Cardiff Dental is:
A comprehensive cosmetic, implant, and family dentist Cardiff
A local family-owned and family-run dental practice
You have the option of seeing the same dentist every time
Available to treat painful conditions on the same day
One of the very few dental practices that are accredited by QIP (Quality Innovative Performance) for meeting the National Safety and Quality Health Service (NSQHS) Standards
Child Dental Benefits Schedule
6-monthly FREE check-up for kids under 18 years of age
Bulk billing for children who are eligible for dental treatments through Medicare
Up to $1000 worth of dental treatments over two years
Contact us today on (02) 4954 6888 or book your appointment online. For more information, go to our contact us page.
We look forward to seeing you soon.