Looking for the Best Dentist in Cardiff?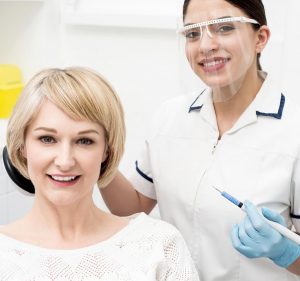 Dental health can be a major determinant of your overall health. If you have poor oral health, you probably have other conditions as well. Therefore, it is critical that you visit a dentist regularly.
If you're not making those visits, you could be too busy to make the time, new to an area, perhaps a little bit scared or unwilling, or without a dentist entirely. But if anxiety, lack of desire, or lack of a dentist is keeping you from dental treatment, you should think again. You need a good dentist – one with professional expertise and the personality to encourage you to visit.
At Cardiff Dental, we are so sure we will become your dentist, that we offer you these tips to help your search (and look forward to seeing you soon!)
Here are Some Things to Consider
What are the office hours — is the dentist available when you're available?
Does the practice accept your dental plan?
Is payment requested at each visit or will the dentist file a claim with your insurance company and bill you for the balance?
What are the fees for standard treatments (e.g., x-rays or cleaning)?
Is information about fees provided before treatment is scheduled?
Is the practice willing to set up a payment plan for more expensive treatments?
What is the protocol for patients who have emergencies during office hours, after office hours, or when the dentist is away?
If you call the practice with a problem, can you speak to the dentist? Are there established times for calls to and from the dentist? Are telephone calls returned the same day?
Are patients notified when it's time for a checkup? Some practices will make a reminder call the day before a scheduled appointment; this can be a very helpful service.
How to Begin Searching for Your Dentist in the Cardiff Area
Ask people you know and trust for recommendations. This is often the simplest approach. Ask your family, friends, even your doctor, for their advice. If you are moving, ask your current dentist for a recommendation.
Look at online review sites like Google or Yelp. These can be a great place to read about other patients' experiences and get valuable information. Remember that no one is perfect, so a single bad review shouldn't stop you from considering a particular practice. You can also use Google to determine if the location of a dentist is convenient.
Take a look at the website and blog. If you've found a potential dentist you should be able learn more about them on their website. Check patient reviews, pictures of the office, or videos explaining procedures, which can all help you decide.
Visit. Most dentists are happy to let you visit before making the decision to take them on. A visit gives you a chance to meet with the dental team and learn more about the way they work.
Consider Convenience. Check that the location is convenient for you, and if you work ask if they have early, lunchtime, or late appointments. Inquire about their dental emergency procedures and parking availability.
Services. Do they offer the services you need? Practices may differ in the range of services offered, so check out that they are able to provide the care you require.
Compassion, Convenience, and Care at Cardiff Dental
Cardiff Dental offers a mixture of compassion, convenience and expert care. Dr. Reddy took his training in Melbourne Royal Dental Hospital, got his registration in 2006, and is a member of The Australian Dental Association. In addition, our practice is one of the very few dental practices that are accredited by QIP (Quality Innovative Performance) for meeting the National Safety and Quality Health Service (NSQHS) Standards!
At Cardiff Dental we also pride ourselves on developing personal relationships with our patients!
Cardiff Dental is conveniently located just off of Main Street and Macquarie Road and only a six-minute walk from Cardiff Station.
Our Special Offers
We have a variety of special offers for our patients, such as FREE dental check-up for children under 18 years of age, FREE Dental Implants consultation and Teeth Whitening for $250. Find out more by visiting our special offers page.
Contact your Cardiff dentist today on (02) 4954 6888 or book your appointment online TODAY!