The Added Value Of A Smile Makeover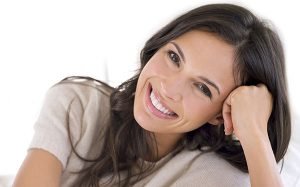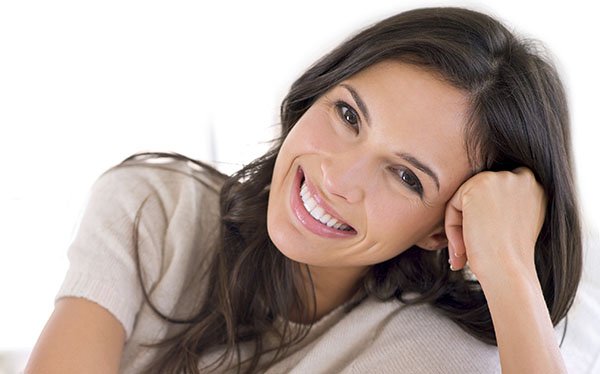 There are dentists who merely manage the dental health of their patients, and there are dentists who change people's lives by dramatically transforming their smiles.
At Cardiff Dental, we are both kinds of dentist!
Which is why, if you are unhappy with your smile, we are here to help you. Smiles are among the most important aspects of appearance, because they are often the first things that others notice about you.
But if you are not born with a perfect smile, or if age or wear has degraded your smile you may be asking, "What can I do?"
The good news is that at Cardiff Dental we have answers to these questions, and one of our answers is a smile makeover! A smile makeover can take your smile from where it is today, and make it into what you want it to be tomorrow.
Our staff is committed to bringing a healthy, beautiful smile to every patient's face. Our goal is to positively alter the way you look and feel about yourself.
Studies Show the Importance of the Smile
Exclusive research conducted on behalf of Invisalign Australia, pioneers of the invisible-orthodontics market, reveals that 99% of Australians aged between 18-39 believe having a nice smile is very important, with more than one in five saying it's essential.
Australians love a lovely smile!
Given that around three quarters of 18-39 year olds say that they notice someone's teeth the first time they flash their smile, it's no wonder that teeth top the list of facial features that 18-39 year olds would most like to improve – ahead of skin concerns and nose.
Again, Australians love a lovely smile!
If you don't feel your smile is as attractive as it could be, a smile makeover may be just the thing to bring it up to snuff.
When to Consider a Smile Makeover?
If you are dissatisfied with your current smile, you might be a good candidate for a smile makeover. An ideal candidate:
Has more than one cosmetic concern. A smile makeover includes a variety of procedures.
Is in sound overall health.
Has good gums. If your gums are unhealthy they must be restored to health before a makeover.
Has reasonable expectations. A smile makeover can create impressive improvement in your smile, but it's important you know what you can expect from it.
So, What can a Smile Makeover Improve?
Your smile makeover is a personalised treatment plan based on your particular issues, but the makeover commonly fixes:
Stained, yellowed teeth
Cracked, chipped teeth
Crooked, misaligned teeth
Missing teeth
Uneven teeth
Gaps between teeth
Decayed and damaged teeth
Gummy smile
Unattractive old fillings
What is the Process of a Smile Makeover?
No two smiles are alike, and no two makeovers are alike. Each plan contains a particular combination of treatments designed to address your needs and goals. Your Cardiff dentist will recommend a combination of the safest and least invasive procedures to achieve the improved smile you are looking for.
Teeth whitening is among the most common treatment that dental patients seek. Laser whitening procedure can be performed in our office and takes about one hour. This is a good option for patients who have no teeth sensitivity and don't want the hassle of daily whitening treatment.
Professional at-home tooth whitening uses customised whitening trays that can be filled with the whitening solution and worn for a few hours each day or overnight.
Porcelain veneers are ultra-thin, tooth-shaped porcelain covers that can be securely bonded to patients' existing teeth to produce symmetry, mask imperfections, and improve overall aesthetic.
Dental bonding is a quick and simple solution to hide small imperfections. A stain, chip, crack, or gap can be covered or filled in with dental bonding solution.
Dental crowns are often thought of as repairs because they are often used to treat badly damaged teeth. But in modern dentistry they are also aesthetic treatments, as they look more natural than ever. Crowns are customised to blend in with your surrounding teeth and in some cases to cover flaws and lengthen teeth. As a bonus, crowns are restorative treatments as well, as they give you back a solid bite and natural chewing experience!
Tooth-coloured Fillings are used to replace old silver, mercury-containing fillings. White fillings are a great way to hide older dental work.
Invisalign uses a series of clear, removable, plastic aligners that are worn for most of the day. Over a period of six months to a year, the Invisalign system nudges teeth into proper location, resulting in a more attractive smile.
Smile Makeovers, You, and Cardiff Dental
If you believe any aspects of your smile could use improvement, the friendly staff at Cardiff Dental are here to discuss it with you. We will sit in consultation with you, discuss your issues and goals, and if a smile makeover is the right way to go, work with you to create a plan that fits your aesthetic goals, maximizes dental health, and doesn't empty your wallet!
Our Cosmetic Dentistry Offers
FREE Consultation:
Teeth Whitening
Dental Implants
Contact us today on (02) 4954 6888 or book your appointment online.